The Senegalese government will no longer require travelers to get Pre-Enroll starting May 1st 2015. Please do not fill out the online Pre-Enrollment form if your arrival date is beyond April 30, 2015.
NOTE: – The visa is usually valid for a single entry within 90 days of the date of issue, for a period of stay not to exceed 30 days.
– Please be advised that the Senegal Embassy may extend the processing time at their discretion (Additional documents may be requested)
– Be advised that approval may be required for certain nationalities and that approval may extend the processing time by several weeks.
<div class="page_nav" id="tab-nav"><!-- [et_pb_line_break_holder] --><ul><!-- [et_pb_line_break_holder] --><li class="page-item active" data-id="tab-1"><span>Required Documents</span></li><!-- [et_pb_line_break_holder] --><li class="page-item" data-id="tab-2"><span>Fees & Processing Times</span></li><!-- [et_pb_line_break_holder] --><li class="page-item" data-id="tab-3"><span>Order Form</span></li><!-- [et_pb_line_break_holder] --><li class="page-item" data-id="tab-4"><span>Ship Your Documents</span></li><!-- [et_pb_line_break_holder] --></ul><!-- [et_pb_line_break_holder] --></div>
Passport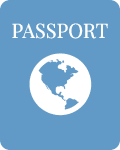 Please send your current valid and signed passport. U.S passport must be valid 6 months beyond intended stay and must have at least one blank visa page. Foreign Embassies cannot issue a visa on a page not labeled as a Visa page. Amendment and Endorsement pages in the back of the passport cannot be used for issuance of a visa.
If you need to renew your passport or apply for a new one click here
Photo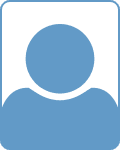 No photo required.
Proof of Departure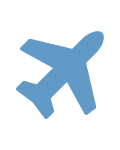 Please send a copy of your round trip airline tickets, or itinerary or e-ticket, or letter of confirmation from a travel agent. The itinerary must show the applicant's name, date of arrival and departure from the country, and flight information. The Embassy does not recommend purchasing your ticket prior to a visa being issued.
Additional Documents
TOURIST OR BUSINESS VISA (U.S. & NON-US CITIZENS)
A scanned copy of the photo and information page and signature page of the passport is required to submit the online pre-approval request
Itinerary. Copy of round-trip tickets or confirmed itinerary.
Special Instructions:

In order to get your Senegalese visa, you must first pre-enroll online. Then you will print the registration receipt to carry with your passport and all the requirements to get the actual visa upon arrival at Dakar Leopold Sedar Senghor International Airport. Upon arrival at the airport, the traveler must go to the "Visa Airport" area where biometric information will be taken and the visa will be printed and affixed to the passport. Upon arrival at the airport go to the "Visa Airport" area where you complete the biometric enrollment. The visa will then be printed and affixed to your passport.

When you arrive in Senegal you will need:
– The original Registration Receipt and Approval of pre-enrollment documents
– Passport valid for at least six months + a photocopy of the first five pages
– Round-trip or onward ticket or proof of departure
– Hotel confirmation or accommodation certificate (or a copy of proof of ownership if the traveler is the owner of the house to be visited in Senegal)
– Business travelers must also carry a letter of invitation from the company/person to be visited.
– A minor traveling alone must also have a notarized letter of parental consent.
Previous Visa Copy

If you have been issued a visa prior to this application, you must include a copy of your most recent visa.
Visa Application Form
The embassy did not provide an electronic application form.
Fees Per Visa
Service Fee

$ 95.00 / Person / Visa (Rush Process -1 to 2 business days)
---
Consular Fee
Single entry 1 to 2 business days process

$

75.00

/

Visa
Note:
Requirements and fees are subject to change without prior notice. All fees are non-refundable if your application was denied by the consulate or the Passport Agency, or if you withdraw your application that has already been submitted to the consulate or Passport Agency.
Order Form
You must download to fill in and sign PAVO's visa work order
After You have gathered and prepared all the required documents, in order for us to process your application, you also need to fill-in & sign PAVO's visa work order.
Ship Your Documents
Please forward the completed requirements to:
Passport And Visa Online, LLC. (PAVO)
4601 N. FAIRFAX DRIVE, SUITE # 1200 Arlington, VA 22203
Local Tel: 703-524-PAVO (7286) / 703-524-7280
Toll Free: 1-866-618-VISA (8472)

Note:
Urgent applications should be shipped to PAVO using only UPS or FedEx.
Please use "Priority Overnight". Do NOT ship "First Overnight." This will delay the delivery of your package.
Please send all the required documents and payment (Money Order, Company Check, Cashier's Check, American Express, Visa or Master Card) by trackable mail method so that if there's a delay, you would be able to track and trace your package.
Passport and Visa Online accepts:

 We ship by:  


  Call us FREE on 1-866-618- 8472
<div class="fixedbar2">Passport and Visa Online accepts:<img class="fixedbar" src="https://passportandvisaonline.com/wp-content/uploads/2017/05/mastercard-logo.png" height="40" align="none" /> <img class="fixedbar" src="https://passportandvisaonline.com/wp-content/uploads/2017/05/amex-pavo.png" width="191" height="35" align="none"<!-- [et_pb_line_break_holder] --> /> <img class="fixedbar" src="https://passportandvisaonline.com/wp-content/uploads/2017/05/visa-logo.png" width="81" height="40" align="none" />  We ship by:  <!-- [et_pb_line_break_holder] --> <img class="fixedbar" src="https://passportandvisaonline.com/wp-content/uploads/2017/05/fedex-logoSmallpx.png" width="104" height="38" />   <img class="fixedbar" src="https://passportandvisaonline.com/wp-content/uploads/2017/05/sh1.png" width="36" height="40" />   Call us FREE on 1-866-618- 8472</div>