NOTE: It is possible to obtain a business visa upon arrival in Cambodia at two airports Siem Reap and Phnom Penh and certain border checkpoints between Cambodia, Thailand and Vietnam.
Visa requirements and restrictions vary greatly when obtaining an on arrival visa.
The local immigration officials also hold the right to refuse entry to anyone for any reason.
We strongly recommend that you obtain your visa prior to departure.
Should you choose to obtain your visa upon arrival, you will need to inquire with your airline if boarding is allowed without a visa in advance.
Passport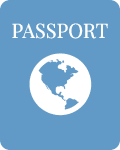 Please send your current valid and signed passport. U.S passport must be valid 6 months beyond intended stay and must have at least one blank visa page. Foreign Embassies cannot issue a visa on a page not labeled as a Visa page. Amendment and Endorsement pages in the back of the passport cannot be used for issuance of a visa.
If you need to renew your passport or apply for a new one click here
Photo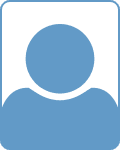 One (1) Passport Size Photo with a White Background.
Proof of Departure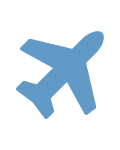 Please send a copy of your round trip airline tickets, or itinerary or e-ticket, or letter of confirmation from a travel agent. The itinerary must show the applicant's name, date of arrival and departure from the country, and flight information. The Embassy does not recommend purchasing your ticket prior to a visa being issued.
Additional Documents
TOURIST
Non-US citizen Photocopy of Alien Registration Card (Green Card) -or- evidence of legal status in USA (valid visa except B1/B2 visa type plus I-94 in passport)
BUSINESS
For Business visits,

an invitation from the host Company in Cambodia is required

Business Letter from U.S. company – Click here for sample letter
OFFICIAL or DIPLOMATIC PASSPORT HOLDERS ONLY
Visa Cover Letter from U.S. Department of State
Letter from sending department or agency addressed to:
"Embassy of (the country you are planning to visit),
Visa Section, Washington D.C."
The letter must explain all of the following:
Applicant's position and title
The purpose of the trip
Dates of the intended visit
Contact person in the country you are planning to visit
Previous Visa Copy

If you have been issued a visa prior to this application, you must include a copy of your most recent visa.
Visa Application Form
One (1) Visa Application Form completed and signed. 
Click here to download the Visa Application Form
Fees Per Visa
Service Fee

$ 110.00 / Person / Visa (Rush Process – 1 day & 3 days process)
$ 85.00 / Person / Visa (Regular Process -10 days process)
---

Consular Fee
24 hours Processing (Single Entry/1 month stay)

$

105.00 / Visa
3 Days Processing (Single Entry/1 month stay)

$

85.00 / Visa
10 Days Processing (Single Entry/1 month stay)

$ 

55.00 / Visa
Official or Diplomatic Passport

$

00.00 / Visa
Note:
Requirements and fees are subject to change without prior notice. All fees are non-refundable if your application was denied by the consulate or the Passport Agency, or if you withdraw your application that has already been submitted to the consulate or Passport Agency.
Complete Order Form
You must download to fill in and sign PAVO's visa work order
After You have gathered and prepared all the required documents, in order for us to process your application, you also need to fill-in & sign PAVO's visa work order.
Ship Your Documents
Please forward the completed requirements to:
Passport And Visa Online, LLC. (PAVO)
4601 N. FAIRFAX DRIVE, SUITE # 1200 Arlington, VA 22203
Local Tel: 703-524-PAVO (7286) / 703-524-7280
Toll Free: 1-866-618-VISA (8472)

Note:
Urgent applications should be shipped to PAVO using only UPS or FedEx.
Please use "Priority Overnight". Do NOT ship "First Overnight." This will delay the delivery of your package.
Please send all the required documents and payment (Money Order, Company Check, Cashier's Check, American Express, Visa or Master Card) by trackable mail method so that if there's a delay, you would be able to track and trace your package.
Toll-Free:
1-866-618-VISA (8472)
Local: 703-524-PAVO (7286)
Passport and Visa Online accepts:

 We ship by:  


  Call us FREE on 1-866-618- 8472
Passport and Visa Online accepts:

 We ship by:  


  Call us FREE on 1-866-618- 8472